Episodes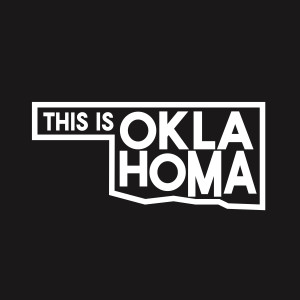 Friday Jan 20, 2023
Friday Jan 20, 2023
On this episode I chatted with friend and fellow golfer Thurman Lynch. Thurman in his current profession is a very successful AllState agent in Moore Oklahoma. But as you listen today you will realize he's seen and been through a lot to get to where he is at today. Through military duty, university at OU, PTSD, Oil field work and into insurance. Thurman tell us his story and shows us proof that anything can be done when you put your mind to it. Special shout out to his wife Jamie, she is the real hero!
www.instagram.com/thurmanlynchinsurance 
Thurman has recently joined the Children's Health Foundation which is near and dear to both our hearts and with that. We have teamed up to raised $10,000 this year through our listeners. 
DONATE HERE. https://donorbox.org/this-is-oklahoma-thurman-lynch-allstate 
This episode is presented by the following sponsors.

The Oklahoma Hall Of Fame at the Gaylord-Pickens Museum telling Oklahoma's story through its people since 1927. For more information on the Oklahoma Hall of Fame go to www.oklahomahof.com and for daily updates go to www.instagram.com/oklahomahof 

The Chickasaw Nation is economically strong, culturally vibrant and full of energetic people dedicated to the preservation of family, community and heritage. www.chickasaw.net

Diffee Ford & Lincoln. Third generation Oklahoma business, the Diffee family continues to do business the right way, the family way and it its a pleasure of mine to be partners with them. Go to www.diffeeford.net for all your new and used car needs and follow them on instagram www.instagram.com/diffeefordlincoln 

Bedford Camera & Video use promo code "THISISOK" for 5% off your purchase and shop www.bedfordsokc.com #thisisoklahoma