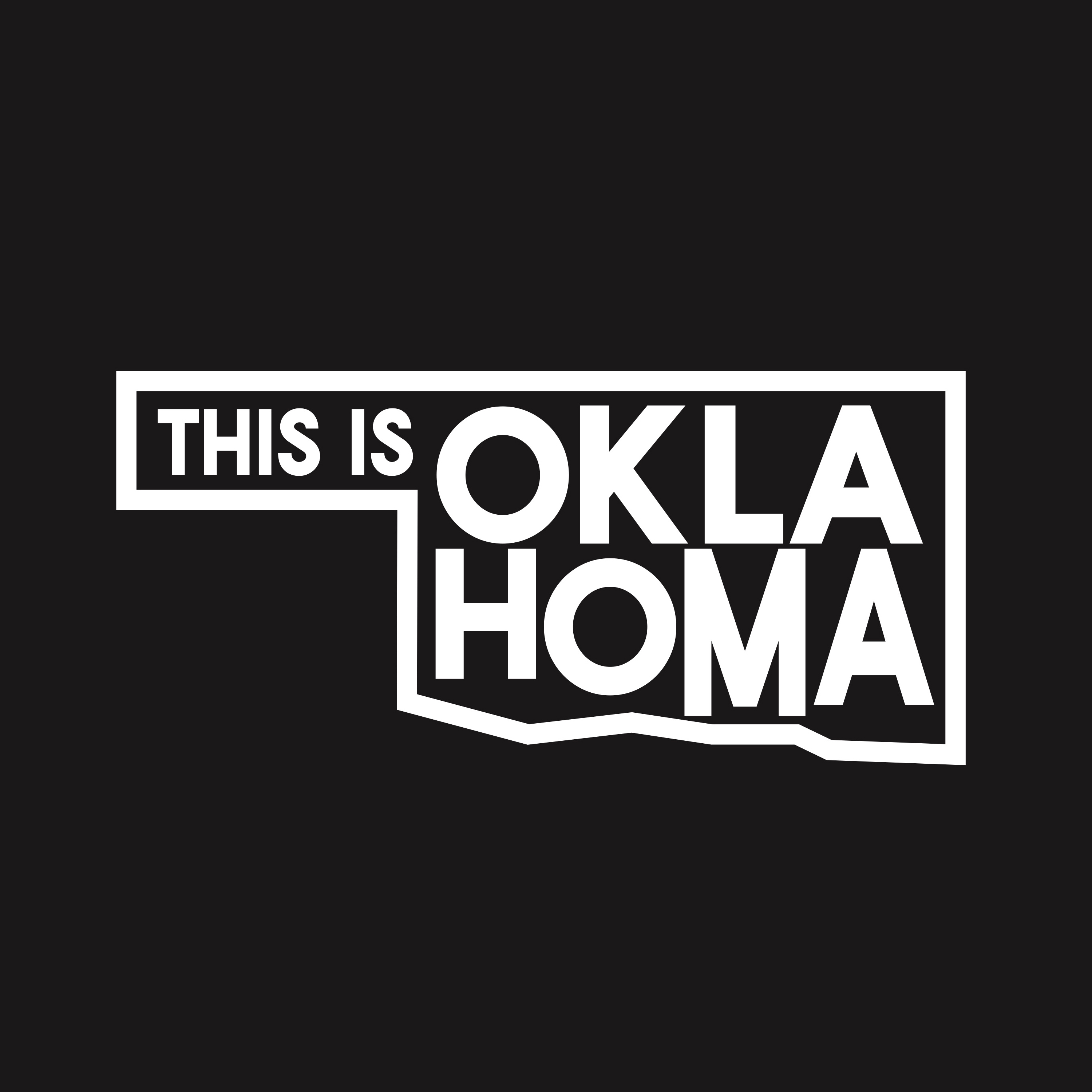 On this episode I sat with Matt Brown. Matt's family business Red Rock Distribution Company has been distributing fuel around Oklahoma for the past 75 years. This is one of those Oklahoma generational businesses that reminds you who we are as Oklahoman's.
Company History
"In 1937, Barney Brown, Sr. and his two sons opened a single gasoline station in Oklahoma City at SW 10th & Walker. With gasoline selling for $0.12 - $0.14 a gallon, the small family business began selling and distributing motor fuel in the Oklahoma City metro area. From the original Pepper's Refinery on S. High Street, Brown & Sons Oil Company started by delivering fuel to commercial customers like Lee Way Motor Freight. At the end of WWII, Barney Brown Sr. and his two sons, moved their office to the Oklahoma City Stockyards, where they worked hard to service vehicles and grow their commercial bobtail delivery service.
By 1957, the Brown's had acquired another distributorship, Red Rock, from the first Conoco jobber in the state, Ed Klein. After the acquisition, the Brown's formally changed the name of the new company to Red Rock Distributing Company, Inc. As the family business grew, other companies were purchased, and assimilated into a company that not only sold gasoline and diesel, but lubricants, lawn mowers, coolers, and auto parts.
In 1969, Barney's son, Steve, joined the business and by 1975 Steve had developed a convenience store concept called, Save-A-Stop. After three generations, the company had grown from operating a single service station, to operating 25 convenience stores in the metro Oklahoma City area. Their transportation business had also grown from a single 308-gallon bobtail truck, to several 9,500-gallon transport vehicles. And if you ask Barney Brown, Jr. the secret to their success, he won't hesitate to tell you, "We have a family that values integrity."
Integrity is just one of the words that has been used to describe this unique family and the their business. According to Steve, "This company was founded on several principles we still follow today. First, we live up to the deals we make. Second, we service our customers with honesty and integrity. Third, we are always ready and willing to adapt our business plan when the business environment changes. And finally, we treat our customers like family."
In 2001, Steve's son Matt returned to Oklahoma City, and became a fourth generation marketer at Red Rock. Together, Steve and Matt have continued to expand and grow the core parts of the business. "I am so excited to see Matt come back and work with his Dad. You know there aren't many companies that can say they have had four generations of experience in a single business. It makes me very proud to see them carrying on our family's legacy with such great success and integrity, " Barney said. Before returning to Oklahoma City, Matt spent 5 years working for Phillips Petroleum in Bartlesville and San Antonio, TX.
Over the years, the Browns have been involved with many professional and civic organizations. Organizations like The Oklahoma Trucking Association, The Oklahoma Grocers Association, The Petroleum Marketers Association of America, and from its inception, the Oklahoma Petroleum Marketers Association, (OPMA-OACS). In addition, both Steve and Matt volunteer within the community and serve on several non-profit boards. Steve said, "In an ever changing business and cultural climate, it is important to support other businesses within our industry and give our time and expertise to help improve the community in which we live. Participating in trade organizations gives us the opportunity to address concerns and solve problems by talking with business people who share the same goals. Serving our community by volunteering our time and resources helps to improve the lives of our customers and employees. Both Matt and myself have always felt a strong desire to give back to the communities we work and live within. We hope to make a difference by setting a good example for our employees, customers, and suppliers. We hope that they see our commitment to improving the lives of others and will follow our lead."
For more than 75 years, Red Rock Distributing Company has continued to grow its transportation and wholesale fuel distributing business. With the sale of the Save-A-Stop convenience store chain in 1997, Red Rock decided to invest more in their core wholesale fuel business by becoming a leading supplier of high-octane racing fuels for many tracks and racers in Oklahoma, Kansas, Missouri and Arkansas. With a fleet of 17 transports and 2 bobtail trucks that service locations all over Oklahoma, they now sell wholesale branded fuel from Shell, Conoco, Phillips 66, Valero, Shamrock and Sinclair as well as unbranded fuel from some 12 additional suppliers. In this new era of business, that seems to love high-tech companies with high-dollar office space and limited life expectancy, Red Rock Distributing Company has proven that a few basic principals, shared by an entire family, is all it takes to build, grow, and sustain a business and community for future generations."
 For more information go to www.redrockdist.com
Follow Matt @mbrownokc 
This episode is presented by The Oklahoma Hall of Fame. Telling Oklahoma's Story Through Its People Since 1927. Follow them on social media @oklahomahof and online at www.oklahomahof.com
#thisisoklahoma