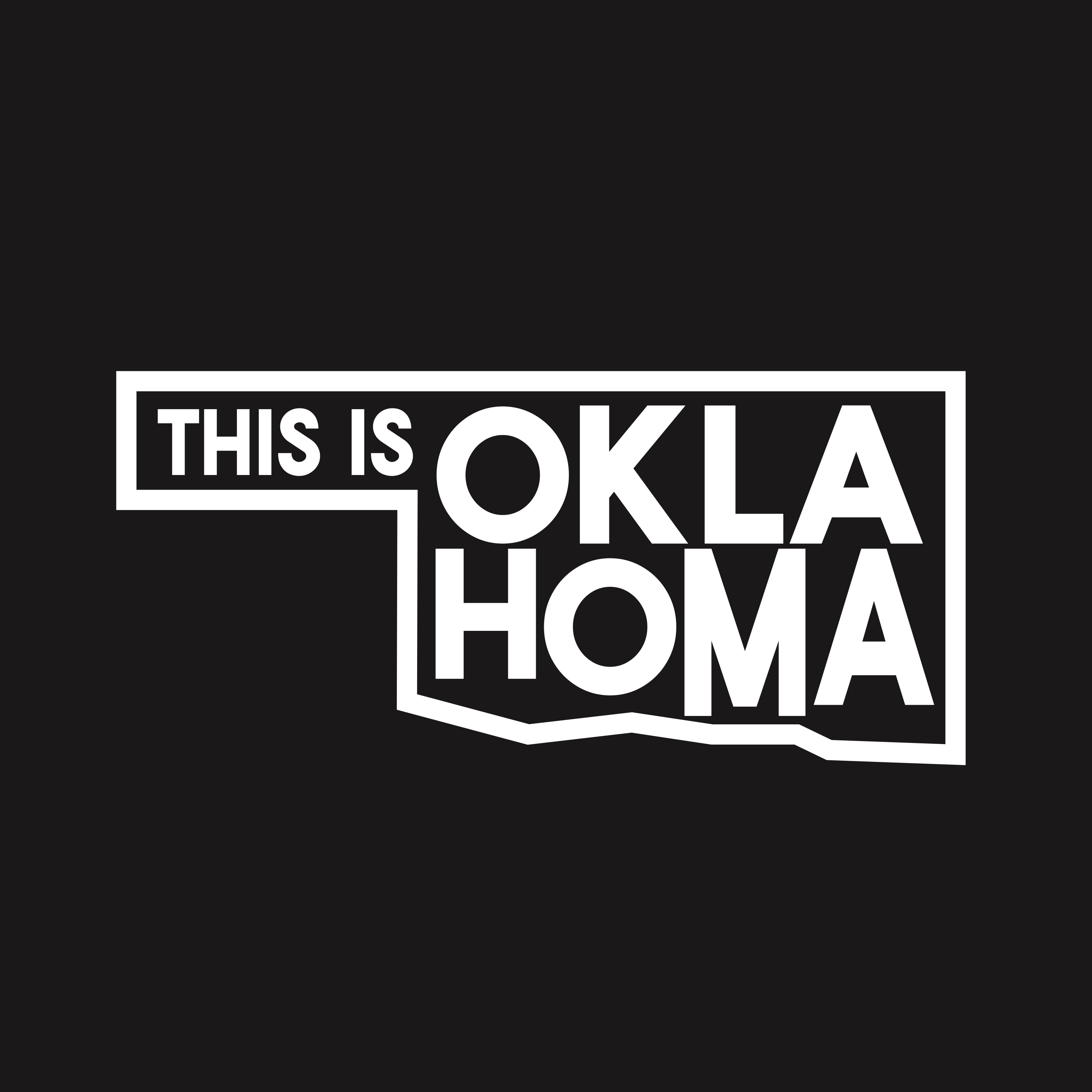 On this episode I travelled to the capitol building to sit with Lt Gov Matt Pinnell.
Matt Pinnell was elected as the 17th Lieutenant Governor of the State of Oklahoma on November 6th, 2018.  In that role, he serves as President of the Oklahoma State Senate, and is a member of multiple constitutional boards and commissions. Lt. Governor Pinnell also serves as Secretary of Tourism and Branding on Governor Kevin Stitt's cabinet.
In his role as Secretary of Tourism and Branding, Pinnell oversees the Oklahoma Department of Tourism and Recreation and the state's efforts to promote tourism, the third largest industry in Oklahoma. Pinnell is also leading the campaign to create a new brand for the State of Oklahoma. The OklaX branding effort has brought together a collection of the most creative minds in Oklahoma to create a new brand that will be unveiled in 2020.
Pinnell also currently serves on the Department of Commerce executive committee focusing on small business growth and entrepreneurship. Pinnell has a background in entrepreneurship and is a small business owner with his wife, Lisa, who is an inventor and entrepreneur.
Matt is a graduate of Oral Roberts University with a degree in Advertising and lives in Tulsa with his wife and their 4 children who attend Jenks Public Schools.
In short Matt is the lead salesman for Oklahoma to the rest of the world. His job is to bring tourists to our great state and we spoke about just that. 
Matt spends most of his days on the road traveling around our incredible state. I really enjoyed my time speaking with Lt Gov Pinnell and was very excited to hear the great things he's been working on for Oklahoma tourist. Tourism is our 3rd largest income source in the state and definitely needs more attention and marketing dollars. 
Lt Gov Matt Pinelle Podcast Minutes
3mins – growing up
5mins - ORU
7.15mins – 7.50 leadership on the radar
7.50-9mins – family
9mins-13.15 – Paris and travel route 66 promotion
13.15 – graduate university advertising
15mins social media in politics
16mins time in DC
17.20mins - public transportation in Oklahoma
18.30 –NE Oklahoma high school football and band
19.43mins-23mins – OKC v Tulsa
23.20mins- coming back from DC
24mins running the national party
25mins – always travelling
26mins – selling Oklahoma to other states and countries
29mins – going to Taiwan to sell Oklahoma
30mins – Czech Republic for route 66 convention
31.31mins – traveling the state
33mins – travel ok roadtrip – Oklahoma Ambassadors
34.20mins – Underrated events around the state
35.30mins – college towns
37mins – landrun100
38mins – Tulsa tough and Iron man Tulsa
39.43mins – bmx facility
40mins – 2019 atv takeover at little sahara
41mins – 2020 plans
43mins – instagram links
43mins – travel ok website free brochure
Follow Matt here @ltgovpinnell 
 Thanks for listening and as always please leave us a review, tell a friend or submit a story to us via email thisisoklahomamedia@gmail.com
Cheers, 
Mike