Episodes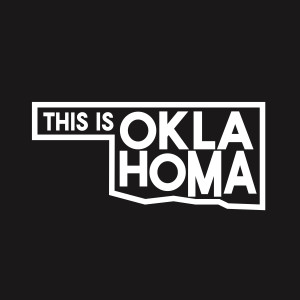 Thursday Dec 29, 2022
Thursday Dec 29, 2022
On this episode I chatted with all round artist Kevin Stark. Kevin lives in Pauls Valley and from the moment he could draw wanted to be tan artist. He studied art at OU, selling paintings to put himself through college before taking a job designing toys. This is where the passion for collecting starts. Moving back to Pauls Valley he opened up a studio for his artwork and later a Toy & Action Figure Museum as part of a larger plan to attract people to Pauls Valley. Swing by next time you are driving down i35! Its worth it! 
https://www.toyandactionfiguremuseum.com 
Kevin Stark Art - https://kevinstarkart.com 
This episode is presented by the following sponsors.
The Oklahoma Hall of Fame at the Gaylord-Pickens Museum telling Oklahoma's story through its people since 1927. For more information on the Oklahoma Hall of Fame go to www.oklahomahof.com and for daily updates go to www.instagram.com/oklahomahof
The Chickasaw Nation is economically strong, culturally vibrant and full of energetic people dedicated to the preservation of family, community and heritage. www.chickasaw.net
988 - Oklahoma's Mental Health Lifeline  988 is the direct, three-digit lifeline that connects you with trained behavioral health professionals that can get all Oklahomans the help they need. Learn more by visiting www.988oklahoma.com
Bedford Camera & Video use promo code "THISISOK" for 5% off your purchase and shop www.bedfordsokc.com #thisisoklahoma