Episodes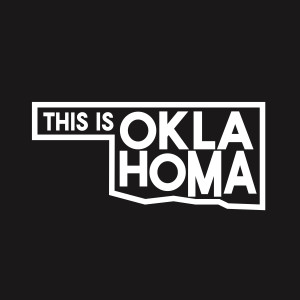 Tuesday Jan 17, 2023
Tuesday Jan 17, 2023
On this episode I chatted with President & CEO of Citizens Bank in Edmond Oklahoma. Jill shares her Oklahoma story. From growing up in Oklmugee with a single Dad, going into the military and then on to school to be an engineer. But as timing and life would have it meeting the right people and having the right mentors. Looking back on her story it's of no surprise as the local community bank in her home town was a huge part of the towns success. Shout out to Mrs Mabrey. Listen in as we take a look back at what makes Jill Castilla the woman she is today. Special mention for founding Heard on Hurd and connecting with Mark Cuban on to help small bussinesses during covid.
Bio: https://mycitizens.bank/team/jill-cas...
https://www.instagram.com/jillcastilla/
This episode is presented by the following sponsors.
The Oklahoma Hall of Fame at the Gaylord-Pickens Museum telling Oklahoma's story through its people since 1927. For more information on the Oklahoma Hall of Fame go to www.oklahomahof.com and for daily updates go to www.instagram.com/oklahomahof 
The Chickasaw Nation is economically strong, culturally vibrant and full of energetic people dedicated to the preservation of family, community and heritage. www.chickasaw.net
Diffee Ford Lincoln. Third generation Oklahoma business, the Diffee family continues to do business the right way, the family way and it its a pleasure of mine to be partners with them. Go to www.diffeeford.net for all your new and used car needs and follow them on instagram www.instagram.com/diffeefordlincoln 
Bedford Camera & Video use promo code "THISISOK" for 5% off your purchase and shop www.bedfordsokc.com #thisisoklahoma