Episodes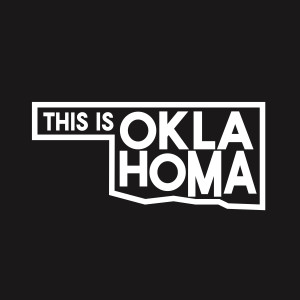 Friday Jan 27, 2023
Friday Jan 27, 2023
On this episode I sat with former Governor of Oklahoma Frank Keating. Frank grew up in Tulsa, Oklahoma, and received his undergraduate degree from Georgetown University and a law degree from the University of Oklahoma.
His 30-year career in law enforcement and public service included service as an FBI agent, U.S. Attorney and state prosecutor, and Oklahoma House and Senate member, including service as a Republican senate leader. He served Presidents Ronald Reagan and George H.W. Bush in the Treasury, Justice, and Housing departments.
As Governor, Keating won national acclaim in 1995 for his compassionate and professional handling of the bombing of the Alfred P. Murrah Federal building in Oklahoma City. In the aftermath of the tragedy, he raised more than six million dollars to fund scholarships for the nearly 200 children left with only one or no parents.
Keating currently serves as a regent for the University of Oklahoma and lives with his wife Cathy in Oklahoma City, Oklahoma. They have three children and eleven grandchildren.
This episode is presented by the following sponsors.

The Oklahoma Hall of Fame at the Gaylord-Pickens Museum telling Oklahoma's story through its people since 1927. For more information on the Oklahoma Hall of Fame go to www.oklahomahof.com and for daily updates go to www.instagram.com/oklahomahof 

The Chickasaw Nation is economically strong, culturally vibrant and full of energetic people dedicated to the preservation of family, community and heritage. www.chickasaw.net

Diffee Ford Lincoln. Third generation Oklahoma business, the Diffee family continues to do business the right way, the family way and it its a pleasure of mine to be partners with them. Go to www.diffeeford.net for all your new and used car needs and follow them on instagram www.instagram.com/diffeefordlincoln 

Bedford Camera & Video use promo code "THISISOK" for 5% off your purchase and shop www.bedfordsokc.com #thisisoklahoma