Episodes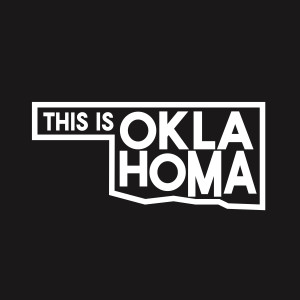 Monday Jan 02, 2023
Monday Jan 02, 2023
On this episode I chatted with David Griffin. Many of you may not know the name but you will definitely be aware of his companies. Griffin Media is home to News9 in OKC & News6 in Tulsa along with a lot of other news and media outlets across Oklahoma. A third-generation Oklahoman, David is not your typical CEO. He's approachable, engaging, enjoyable and very active in the business. You won't see him in front of the camera EVER but the work he does behind will impact Oklahoma for generations. David and his wife Kirsten are also very involved in many charitable causes. In his spare time, David enjoys spending time with his family and seeking new adventures. His family knows that if they go to the mountains, David is taking them on a hike and they better be prepared. 
https://www.griffin.news/history
This episode is presented by the following sponsors.
The Oklahoma Hall of Fame at the Gaylord-Pickens Museum telling Oklahoma's story through its people since 1927. For more information on the Oklahoma Hall of Fame go to www.oklahomahof.com and for daily updates go to www.instagram.com/oklahomahof
The Chickasaw Nation is economically strong, culturally vibrant and full of energetic people dedicated to the preservation of family, community and heritage. www.chickasaw.net
988 - Oklahoma's Mental Health Lifeline  988 is the direct, three-digit lifeline that connects you with trained behavioral health professionals that can get all Oklahomans the help they need. Learn more by visiting www.988oklahoma.com
Bedford Camera & Video use promo code "THISISOK" for 5% off your purchase and shop www.bedfordsokc.com #thisisoklahoma