Episodes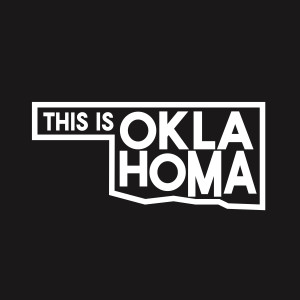 Tuesday Jan 10, 2023
Tuesday Jan 10, 2023
On this episode I chatted with Col. Stanley Evans about his many many stories through life. When you meet Stan Evans you will know that he has lived life to the fullest and continues to never waste a day. Hence why this episode is in two parts. An incredible two hour conversation which could have easily been eight hours. Col Evans is what everyone should strive to be. I hope you enjoy part one as much as I did. Part two will be out later this week. 
Bio
https://oklahomahof.com/member-archives/e/evans-stanley-l-2021
This episode is presented by the following sponsors.
The Oklahoma Hall of Fame at the Gaylord-Pickens Museum telling Oklahoma's story through its people since 1927. For more information on the Oklahoma Hall of Fame go to www.oklahomahof.com and for daily updates go to www.instagram.com/oklahomahof
The Chickasaw Nation is economically strong, culturally vibrant and full of energetic people dedicated to the preservation of family, community and heritage. www.chickasaw.net
Diffee Ford & Lincoln. Third generation Oklahoma business, the Diffee family continues to do business the right way, the family way and it its a pleasure of mine to be partners with them. Go to www.diffeeford.net for all your new and used car needs and follow them on instagram www.instagram.com/diffeefordlincoln 
Bedford Camera & Video use promo code "THISISOK" for 5% off your purchase and shop www.bedfordsokc.com #thisisoklahoma