Episodes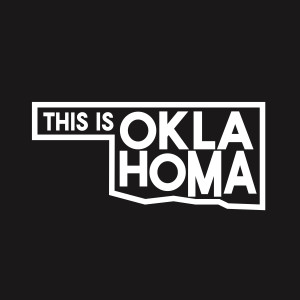 Friday Jan 06, 2023
Friday Jan 06, 2023
On this episode I chatted with OKC local Gabriel Lewis about his absolute LOVE for cooking. Starting at a young age, Gabriel Lewis began cooking and understanding the art of food. He spent his free time throughout the course of his teenage years in the kitchen, learning from his mother Lisa, Aunt Gertrude and Grandmother Valerie cooking different proteins and testing different flavor combinations. His hard work paid off when he earned his place in the top seven of the hit T.V show MasterChef.

He currently operates as a private chef under his own Chef Gabe LLC, winning Best Chef 2019 in his hometown of OKC. He also crafts food content showcasing his work with different food brands with his photographer/ sister Diyahna Lewis.
https://www.chefgabeonline.com/
This episode is presented by the following sponsors.
The Oklahoma Hall of Fame at the Gaylord-Pickens Museum telling Oklahoma's story through its people since 1927. For more information on the Oklahoma Hall of Fame go to www.oklahomahof.com and for daily updates go to www.instagram.com/oklahomahof
The Chickasaw Nation is economically strong, culturally vibrant and full of energetic people dedicated to the preservation of family, community and heritage. www.chickasaw.net
988 - Oklahoma's Mental Health Lifeline 988 is the direct, three-digit lifeline that connects you with trained behavioral health professionals that can get all Oklahomans the help they need. Learn more by visiting www.988oklahoma.com
Bedford Camera & Video use promo code "THISISOK" for 5% off your purchase and shop www.bedfordsokc.com #thisisoklahoma